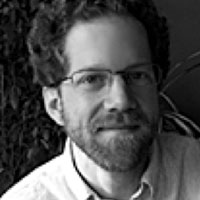 Rick Bradley
Owner: Frog Pond Productions
Rick has been professionally involved in audio production for over twenty-five years. He began working as a freelance audio editor for audio publishing and public radio projects. Producing, directing, recording and mixing opportunities followed. He works with an attention to detail, quality and a sense of humor.
Rick is the recipient of two Grammy Awards:
An Inconvenient Truth: Best Spoken Word Album, Mixer, 2008
A Full Life: Reflections At Ninety, Best Spoken Word Album, Mixer, 2016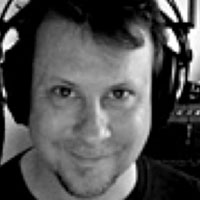 Dan McAssey
Dan has been composing, producing, and performing music professionally for over twenty-five years. His diverse range of composing styles is matched only by an equally diverse range of instrumentation and guitar techniques. He is an expert editor and an award winning engineer. Dan began working with Frog Pond in 1998.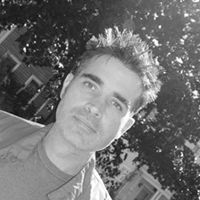 Matt Saccuccimorano
Matt's professional studio recording and live sound experience began in 1993. For ten years he was an engineer at Electric Wilburland Studio in Newfield, NY, where he recorded, mixed, and mastered dozens of records. Since then he has worked as a freelance producer/engineer and live sound reinforcement mixer. He has over twenty-five years experience as a performing musician. Matt began working with Frog Pond in 2008.
Jason LaFarge
Jason has been professionally recording music since 2002 at his Brooklyn studio Seizures Palace, where he has recorded over 150 albums. He is also a multi-instrumentalist and has been a performing musician for over 30 years. Jason began working with Frog Pond in 2009.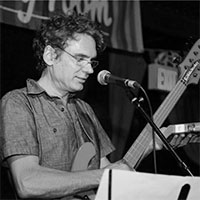 Charlie Nieland
Charlie has evolved a seamless mix of production, songwriting, musicianship and engineering skills. He has worked with Scissor Sisters, Rufus Wainwright, Debbie Harry (on her solo album NECESSARY EVIL, which he cowrote and produced), Blondie (co producing and writing songs for THE PANIC OF GIRLS) and has scored the films THE SAFETY OF OBJECTS (starring Glen Close) and the documentary NY77: THE COOLEST YEAR IN HELL. Charlie was awarded a Gold record (UK) for his production work on Blondie's GREATEST HITS SIGHT & SOUND and achieved a Top 10 Billboard Dance Chart Position with Debbie Harry's single "Two Times Blue". Charlie began working with Frog Pond in 2012.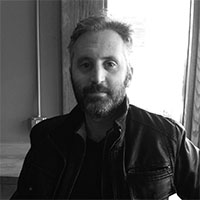 Peter Andreadis
Peter has been working as an audio engineer in Chicago, IL since 1998. His work includes recording, editing and mastering, as well as live sound for venues and festivals. He is also a musician and songwriter and has been making original recordings since he was 15 years old. He is a current voting member of the Grammy Recording Academy and is active in the music community in Chicago.
Peter began working with Frog Pond in 2011.